These are the best keyword research tools you can use for free
As you may already know Google recently changed the Keyword Planner Tool a little bit and if you didn't like it, you probably need some alternative. I used to be a fan of the original G's tool, but I found really nice keyword research tools and in my last comparison they were a lot better than the Keyword Planner. And I'm not talking here about the fact of not showing the exact monthly keyword search volumes. The other tools (especially WordZe) gave me a lot better suggestions.
Make sure you read this to the end because you gonna love what the SEO extension does to some of the tools and it's good to check all of them to get creative and profitable keyword ideas.
WordZe, in my opinion, is the best free keyword research tool out there. It shows monthly keyword search volume, CPC, traffic value, PPC competition, trending and there is related available domains checker. It gives you really great suggestions and you can go deeper and get long-tale phrases of each of them with a couple of clicks. The long-tail feature offers you several search engines: Google, YouTube, Bing, Amazon and eBay.
You can export your desired keywords to .txt and .CSV files, which is very helpful.
Take a look at the official short walkthrough video:
KW Finder.com is another nice keyword tool alternative you can use for free. An awesome thing about it is that besides the keyword search volume and suggested keywords, it also shows keyword difficulty and top 10 competitors along with instant competition link analysis. The downside is that you need to upgrade to get the full list of keyword ideas, but you can get those from WordZe. The features mentioned above are great and they make this tool one of my favorite alternatives to keyword planner, boosted with additional helpful data. Oh, and it shows trending of the specific keyword.
It also allows city-level location keyword research and export in .CSV format. Really nice keyword analysis tool.
Check out this short overview video:
It's really simple keyword research tool. It doesn't give you that many features and keyword ideas, but it's ok as a monthly search volume tool and it also shows volume, CPC and value. You can also build your keyword list.
AnswerThePublic.com is a very cool website when it comes to keyword ideas. It gives you the suggestions based on the alphabet and it shows them in a diagram. In general, it doesn't show monthly search volumes but we can fix it for free, so keep reading.
Keyword Shitter is a very simple and cool keyword planner alternative. Simply paste your base keyword and get keyword ideas. Awesome things are fields for positive and negative words. By default, it doesn't give you search volumes, but our fix I mentioned earlier turns this easy tool to really great Google search words tool. You can also download your keywords in a .txt file.
Soovle is a nice and easy tool which gives you keyword ideas from several different engines at once. Available are:
Google
YouTube
Amazon
Yahoo
Bing
Wikipedia
Answers.com
It doesn't show search volumes, but again – we got it.
Übersuggest is one of the most popular free keyword search tools. It has Word Cloud tab and you can download your selected or all keywords. You can choose the country and the search type:
Web
YouTube
Images
Shopping
News
As you can see it doesn't show you search volumes and CPC, but this is where our "secret" weapon comes in:
Keyword Surfer is a FREE totally awesome Firefox and Chrome extension, which makes possible to see monthly search volumes and the keyword suggestion in your browser while you do the search.
Also, it gives the ability to choose a certain country.
Cool, right? When I saw this the first time I was like…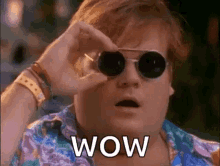 I suggest you installing it right away and you get the desired data automatically.
That was 7 free keyword planner tool alternatives plus one free toy to boost them.
9. Serpstat (PREMIUM TOOL)
I got one more awesome tool for you that is paid but definitely worth to check out and get.
It has a lot of awesome features and it's probably the most powerful and best-paid keyword research tool now. Take a look at the overview video:
Here are the additional videos that cover keyword research using Serpstat:
Feel free to share your experience with these and other keyword planner alternatives in the comment section below as well join my Facebook group here, where I share free tools and where we discuss SEO and online marketing strategies.
Best,
Luke
P.S. If you liked this article share it with your SEO buddies – I really appreciate it.